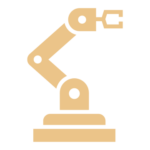 Mechatronic Group represents group of companies in automotive, technology and real estate, headquartered in 455 Signet Drive, North York, ON, Canada.
At Technology and Innovation department, one of our main goals is transformation in automation through safe, all-electric and autonomous development of manned and unmanned aerial vehicles (UAV and EVTOL). We have a passionate team working hard together to build a future by solving high-impact problems.
We are looking for a Senior Robotic Engineer to join our team for an on-sight work. Your goal would be helping the engineering team in all stages of the technology development. If you are a curious, motivated and collaborative individual interested in being part of the air mobility future, consider applying for this position!
Manage the engineering team and overall structure of the technology
Develop, improve and maintain software infrastructure and repository of the company 
Develop high quality technical documentations for the technological solutions
Familiar with electronics, embedded system design
Define, design and implement technological solutions and supervise the team in the development process
Maintain and optimize the existing solutions 
Masters or PhD in Robotics Engineering or equivalent
Experience with C++, Python
Experience with Git and Docker management
Experience with ROS
Experience with PX4
Experience with MAVLINK communication protocol
Experience with LAN, I2C, SPI, UART, and other type of communication protocols
Familiar with low-level and high-level drone technology development 
Familiar with algorithm development
Familiar with path-planning, obstacle detection, and object avoidance concepts
Ability to work in team
Accuracy and attention to detail
A calm and professional manner
Competitive salary with benefits depending on your qualifications and degree
Travelling opportunity to attend work events and networking 
Extreme growth opportunity along side of the company 
Free, discounted, or at-cost services for various professions covered in  Mechatronic-Group company (including but not limited to: Automotive repair, car rental,  real-estate consultation, etc.)
Free parking at workplace
Flexible hours and vacations time
Additional training and development